They say if you don't like the weather in Colorado, wait 5 minutes. A bit of hyperbole, perhaps, but with temperatures plummeting 20 degrees in 30 minutes today, it isn't that far from the truth!
Here is a sequence of photos taken over four hours by Chris Nie, a student at CU Boulder.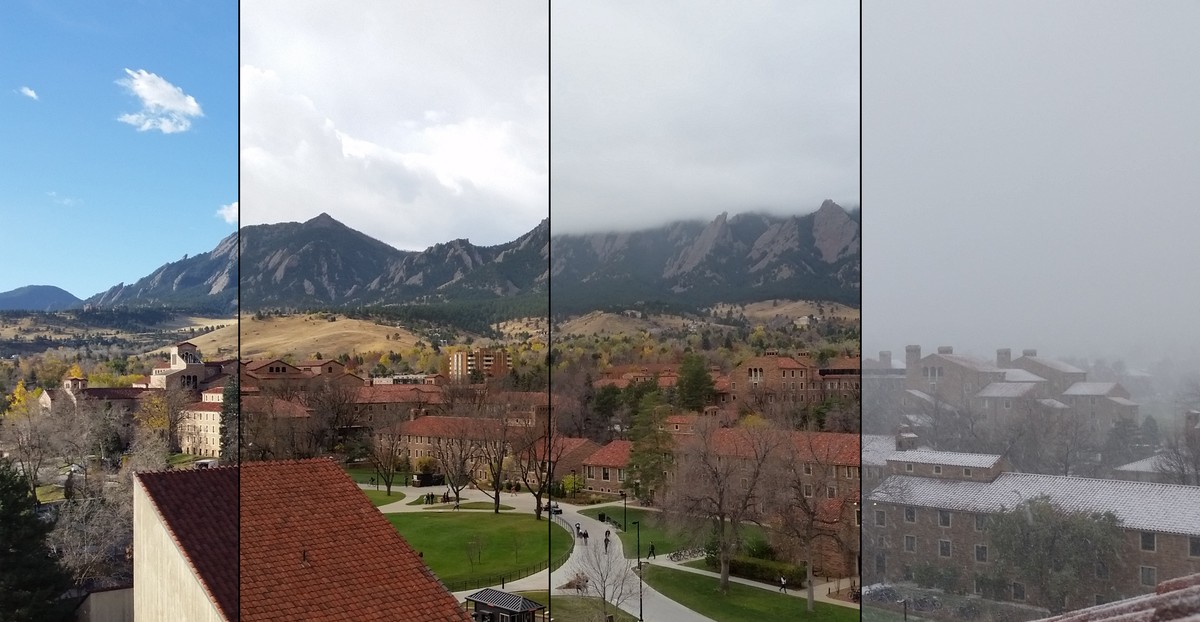 It was 56 outside when I left the house this morning.
It was 34 three hours later.
It is 13 12 10 now, with some light snow.
Now, that's cold!
I think I'll hibernate!